Services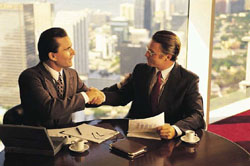 Longshore Financial Group offers independent financial services, products, and strategies in the following key areas: 
Investments, risk management, college funding, retirement planning, and estate conservation.
My services are designed to help you answer the following questions:
How can I get more from my investments?
How can I minimize my exposure to risk?
How much money will I need to live comfortably in retirement?
Am I saving enough?
What is the best way to save for college?
How can I help minimize estate taxes and preserve more of my assets for my heirs?
Do I have the right amount of life insurance?
I also provide financial services to businesses, their owners, and their employees, such as employee and executive benefits.  These include Section 125 Plans: Short-Term Disability, Health, Hospital Indemnity, Dental, and Vision insurance with AFLAC*.
* AFLAC is not an affiliate of Princor Financial Services Corporation.